---

---
| | | | | |
| --- | --- | --- | --- | --- |
| | | | | |
| | | | | |
| Sayoc Fighting System in Canada | | | Alberta Sayoc Kali | | | Atienza Kali in Canada |
| | | | | |
---
---

JANUARY 2018
---

---
First of its kind, an innovative program that is both eye opening and educational. Based on the exciting Filipino Kali, stick arts and realistic law enforcement training, it provides an exceptional martial art skill set for our students not encountered in other children's programs in Canada.
Our groups' Chief Instructor (Guro) is a former Police Officer with over 30 years of martial art experience, teaching programs in Edmonton Community over 26 years. This brings an advanced level of depth, expertise, reality and psychology for maximum benefit of all our students alike, rare to any martial art programs or clubs.
Across many cultures, throughout many centuries, children have been trained to handle wooden implements of all sorts. These days in some countries, it is even part of school curriculum such as kendo or even fencing.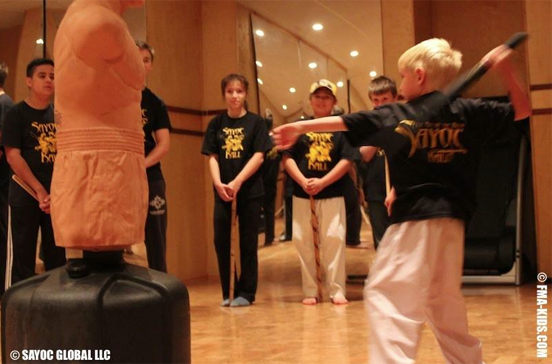 Students private training in ©Sayoc Kali stick work
Naturally, when any youngster picks up a stick, they swing it around, pretending to have an empowering skill or maybe placing themselves in shoes of one their favourite movie characters. This natural tendency, which, if properly guided, can be quite rewarding and a lot of fun, developing a skill which not many have. We are one of such places which can teach your child such skill.
---
Demonstration by one of our students who is protecting herself using Sayoc Kali®
---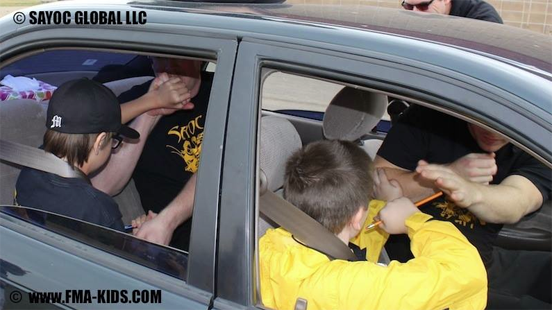 Vehicle Escapes scenario training, students using pencil templates to protect themselves
---
FOR LATEST UPDATES AND NEWS ON OUR PROGRAMS PLEASE CHECK FACEBOOK:
---
Other highly Recommended Martial Art Programs in Edmonton
---
---
© 2011-2018 FMA-KALI.COM